Jail, fine for Chinese national who sublet house to 21 foreign workers, tried to bribe officer
Published on 28th November, 2019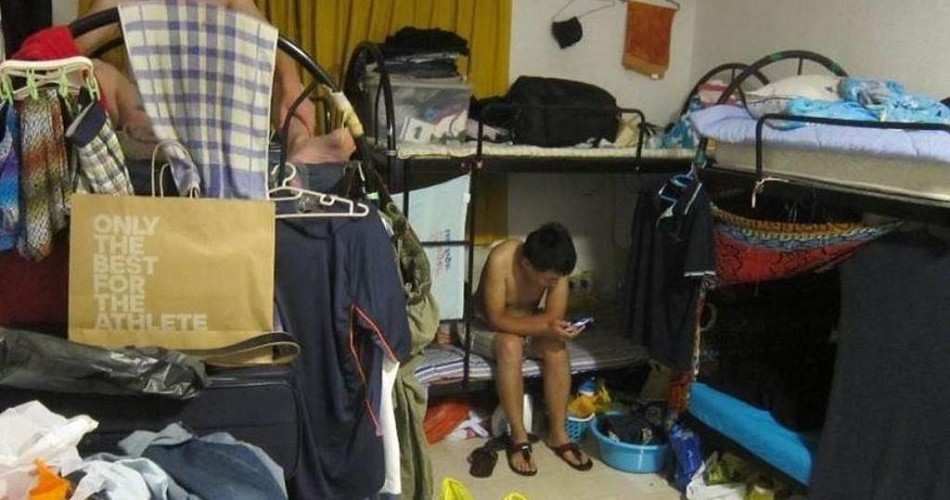 SINGAPORE — A Chinese national who sublet a two-storey terrace house illegally to 21 foreign workers, and then tried to bribe an auxiliary police officer, was sentenced to four weeks' jail and fined on Wednesday (Nov 27). Li Ying had partitioned the house at Jalan Kemajuan in MacPherson to create more bed spaces, and collected S$15,620 in rent from November 2017 to February 2018.
When auxiliary officers from Certis Cisco conducted an inspection of the house, Li then attempted to bribe one of them with S$100 as an inducement not to report the number of occupants to the Urban Redevelopment Authority (URA).
URA, the Ministry of Manpower (MOM) and the Corrupt Practices Investigation Bureau (CPIB) said in a joint media statement on Wednesday that Li, aged 28, was sentenced to four weeks' jail for his bribery attempt. He was also fined S$50,620 for converting a private residential property into a dormitory accommodation without planning permission, and S$6,000 for working here without a valid work pass.
EXCEEDED OCCUPANCY LIMIT
On Feb 24 last year, acting on information received, auxiliary police officers engaged by the URA raided the house and found 15 foreign workers living in it. This exceeded the occupancy cap of six unrelated persons for private residential properties.
Investigations then revealed that Li had rented the property in April 2017 on a two-year tenancy agreement. And between November 2017 and Feb 24, 2018, he had sublet bed spaces to up to 21 foreign workers.
"Converting a property meant only for residential use into dormitory accommodation constituted a material change in use of the property without planning permission, which is an offence under the Planning Act," URA, MOM and CPIB said in their media statement.
At the time of offence, Li was employed to work for Intertek Testing Services, a multinational corporation, as a clerk. He was a self-employed foreigner without a valid work pass, the authorities said.
REMINDER TO THE PUBLIC URA
reminded property owners and tenants that they should adhere to prevailing regulations for private residential properties, such as the occupancy cap of six unrelated persons, and a minimum stay duration of three consecutive months.
Property owners should also exercise due diligence to check that their property is not put to unauthorised uses, such as dormitory accommodation. Under the Planning Act, offenders who use their premises or permits their premises to be used to provide unauthorised dormitory accommodation can be fined up to S$200,000, or jailed up to one year, or both.
Under the Employment of Foreign Manpower Act, only foreigners with valid work passes are allowed to work in Singapore.
First published by Asyraf Kamil
Read more at https://www.todayonline.com/singapore/jail-fine-chinese-national-who-sublet-terrace-house-21-foreign-workers-attempted-bribe